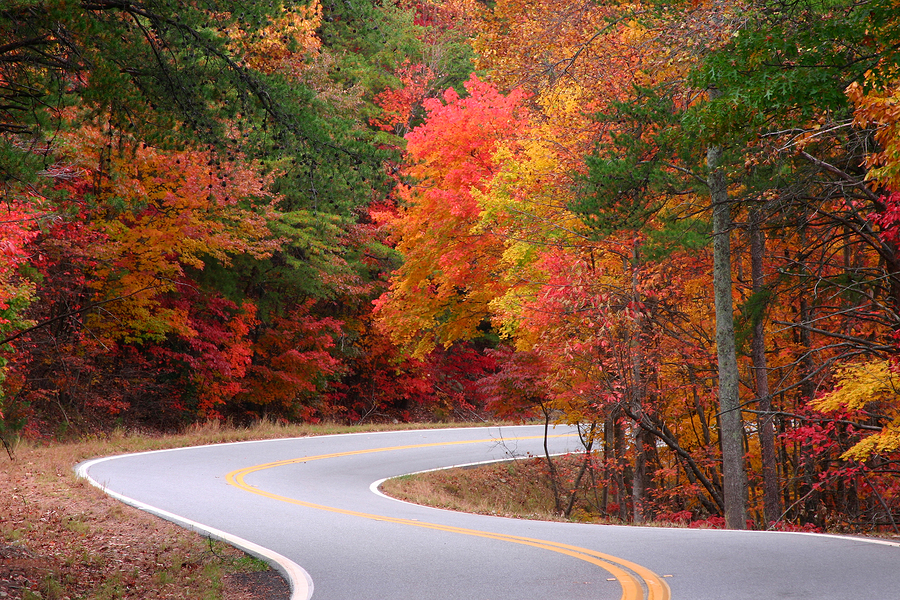 Fall is one of the most beautiful times of the year in Botetourt County. Temperatures are finally cooling, and gorgeous shades of yellow, orange and red brighten the landscape, offering us one last hurrah before winter sets in.
There's no shortage of things to do during this beautiful season, either. From family fun, active outings and community networking to breweries and award-winning vineyards, fall in Botetourt County holds something for everyone.
Family Fun
Jeter's Farm Fall Festival is a must for all ages. Now through Oct. 28th, every Friday, 3 to 6 p.m., Saturday, 9 a.m. to 6 p.m., and Sunday, noon to 6 p.m., make your way through the corn maze and have a visit with the farm animals while playing in the wide open farm. Jeter's Farm has ice cream, kettle corn, and apple cider each day along with grilled burgers, hot dogs and roasted corn on Saturday and Sunday. Sure to make you feel like a kid again no matter how old you are. Great fun for families and groups!
Open Studios - Botetourt Tour ~ Art In The Country Saturday/Sunday Oct 27 & 28, 2018 A FREE self-guided scenic driving tour between 11 local artists' studios in Botetourt County. Enjoy discovering and collecting local artworks, directly from the artists themselves. Pick up your "passport", visit them, see works in progress and learn more about their techniques. Saturday hours are 10am-5pm, and Sunday is 11am-5pm.
Historic Fincastle Holiday Home Tours happens this year on Dec. 8th from 10 a.m. to 4 p.m. Fincastle's rich pioneer history is well preserved and proudly displayed each year in the festive home tour. The marketplace, located at Fincastle Baptist Church, will feature more than 40 local and regional artists and artisans offering up unique holiday gifts and home décor.
Staying Active
Get outside and explore our area on one of the many hiking or biking trails:
Community Networking
The Botetourt County Chamber of Commerce Holiday Open House will be held at the Botetourt County Historical Museum from 5:30 to 7:30 p.m. on Oct. 25th. This free event is one of the most popular of the year.
Business After Hours with State Legislators will be held Nov. 8th at Ballast Point from 5 to 7 p.m. This event will offer the opportunity for local professionals to connect with our state representatives before they head back to Richmond for session. This is a great way to get answers and give feedback on the legislature that affects our community.
Breweries & Vineyards
If you haven't yet visited Ballast Point Brewing Company's picturesque tasting room, try to get by there for one of their tastings or other events this fall. You'll get an up-close view of the beautiful fall colors.
Take a day to visit the stops along the Wine Trail of Botetourt County. Virginia Mountain Vineyards and Blue Ridge Vineyard both offer tasting rooms and gift shops in gorgeous mountain settings. And if you hurry, you can still visit Fincastle Vineyard & Winery before it closes for good Nov. 4. This time of year, even the drive among these vineyards is a special event.
With something for everyone, whether you're a resident, visitor or just a passerby, Botetourt County is the place to be this fall. Keep your eye on the Botetourt Chamber of Commerce Events Calendar for the latest events. Take it all in and enjoy the season with your friends and families. We'll see you there!